TidalWalk
1306 Tidalwalk Drive
Wilmington, 28409
Homesite #431
Acres
MLS #100039569
Status: Available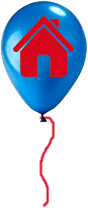 Open House This Weekend:
1/26/2019, 12:00 PM - 5:00 PM
1/27/2019, 1:00 PM - 5:00 PM
Homesite Description
Come and view this beautiful Homesite! Welcome home to TidalWalk, a premier private gated waterfront community enhanced by 100 acres of coastal forest and conservation areas. With 1380 feet of Intracoastal Waterway front, TidalWalk is the perfect setting for the ultimate casual lifestyle. Take advantage of the opportunity to own one of these very special homesites, either ICW front or view, marshfront or spectacular water views while enjoying the beautiful Carolina blue sky.